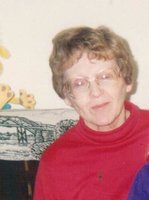 Marguerite E. Lee
Marguerite E. (Noel) Lee, 86, widow of Harold Lee, died Monday, January 1, 2018 in Manatawny Manor.
She was born February 4, 1931 in Spring City to the late Nicholas and the late Mildred (Bauman) Noel. Marguerite was a 1949 Graduate of Spring City High School.
She worked as a bookkeeper for the Phoenixville Newspapers for 38 years. This included the once Daily Republican, Evening Phoenix and The Phoenix. Marguerite was a member of the Spring City United Methodist Church where Marguerite served on the Nominating, Shepherding and Missions Committees. She was an active member of the community, where she participated in Meals on Wheels, the Spring Ford Food Pantry and the American Legion Auxiliary of Walter T. Caffrey Post 602.
Marguerite leaves behind her two loving children: Ellen Goodman of Linfield, and Brian Lee, husband of Janice of New Hanover Township; one brother: Nicholas Noel Jr. of Easton; three grandchildren, Dean, Brian, Jr., and Stacey, two step grandchildren, and nine great grandchildren. She is predeceased by her brother, James Noel.
Friends and family are invited to attend her funeral Service at The Shalkop Grace & Strunk Funeral Home, 135 Bridge St. Spring City, PA on Friday, January 5, 2018 at 11:00 AM with the Rev. Gill Vining officiating. Visitation will be held at the funeral home on Friday from 10 AM to 11 AM. Burial will be held privately.
In lieu of flowers, the family requests that a good deed be done in her honor