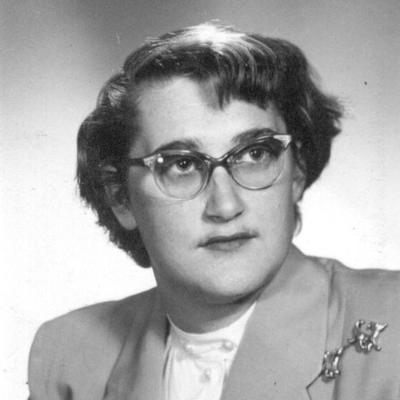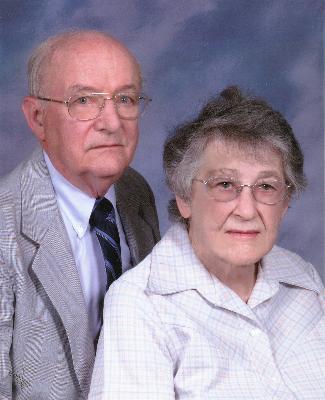 Obituary of Mina Greene
Mina Adeline (Glidden) Greene of Wilmington, DE passed away on Wednesday April 26, 2017 at Christiana Hospital in Newark, DE. She was 91.
Mina was born on July 12, 1925 in Star Township, Michigan. She was the daughter of Harry and Ruth (Coon) Glidden. Mina graduated from Alba High School in 1943. She received her BS in Chemistry from Michigan State in 1947. She then taught high school science and math for several years at Alanson High School in Michigan. Eventually, she went back to Michigan State to get her teaching credentials and received a Master of Science in Foods and Nutrition in 1953. After earning her Master's degree, she worked for 2 years in food and nutrition research at Louisiana State University in Baton Rouge, Louisiana. She then moved to the University of Missouri and taught foods & nutrition and conducted research in food chemistry. While she was at the University of Missouri, she started work on her PhD which she was awarded in 1964.
Mina was married to Everett Raymond Greene on June 16, 1961 in Louisiana, Missouri. After their marriage, she devoted her time to being a wonderful mother and homemaker. She was an advocate for education and was a member of the school board in Louisiana, Missouri for many years. She also volunteered with the Girl Scouts and with women's groups at the First Presbyterian Church.
In 1977, Everett, who worked at the Hercules plant in Louisiana, Missouri was transferred to their main research center in Wilmington, Delaware. They were members of the Limestone Presbyterian Church and Mina was involved with Women's golf groups that were based at the Hercules Country Club. She was also active in the Delaware Women's Golf Association and served one term as President. This also included working with and promoting local Junior Girl's Golf tournaments and activities.
She enjoyed spending time with her family, traveling, cooking, gardening and playing bridge. She especially enjoyed telling stories of her experiences. She was a great role model for her children and grandchildren. She believed that with patience, practice and persistence you could accomplish anything. She was most thankful for the things she had accomplished in life and the experiences she had.
She was preceded in death by her sisters, Clara Slate and Susie Switalski.
She is survived by her husband, Everett; her children, Ruth Ann Greene of Collegeville, PA, and Ralph Greene of Pickerington, OH; her grandchildren, Erin and Tommy O'Hara of Collegeville, PA; brother, Harry (Sara) Glidden of LaPlace, LA and eight nieces and nephews.
Family and friends are invited to attend her memorial service on Saturday, May 6, at 11:00 AM at The Shalkop Grace & Strunk Funeral Home, 135 Bridge St., Spring City, PA, with the Rev. Carl Kunz officiating. Visitation will be held on Saturday, from 10 to 11 AM at the funeral home.
In lieu of flowers, donations can be made to the Limestone Presbyterian Church, 3201 Limestone Road, Wilmington, DE 19808