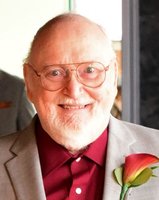 Dudley Smythe
Dudley Smythe, Jr, 81, Royersford
Dudley Smythe Jr, 81, husband of Judith (Mills) Smythe, passed away Thursday August 15, 2019 in the under the care of Seasons Hospice, Phoenixville, PA
He was born October 15, 1937 in Gulf Port, Mississippi, to Dudley Smythe and Ruth (Saile) Smythe. He was a graduate of Saddle Brook High School, New Jersey, and Newark College of Engineering (NJIT), where he received his Bachelor's degree in Chemical Engineering and Master's Degree in Management. He later went on to receive his BS RN Degree at Gwynedd Mercy College.
Dudley was a veteran of the U. S. Air Force achieving the rank of Captain. He was an EMT for Trappe EMS and volunteered for the Malvern Fire Company. Professionally, he worked in the computer industry for companies including IBM, West, Sperry Univac and Unisys.
He was an accomplished and gifted musician who enjoyed playing the trombone and was a member of the Cherry Hill, New Jersey Wind Symphony for many years. He was a member of the church choir at St. Peter's United Church of Christ. He was also an avid boater and enjoyed fishing and spending time with his children and grandchildren on the water.
In addition to his wife, he is survived by his two children, Jeff and Andrea; his stepchildren, Susan, Sharon, Christin, Hilary and ten grandchildren
Friends and family are invited to attend his funeral service on Saturday, August 24, 2019, at 2:00 PM at St. Peter's United Church of Christ, 1193 Clover Mill Road, Chester Springs, PA.
Online condolences can be made at www.sgsfuneralhome.com and memorial donations can be made in Dudley's name to Christian Appalachian Project, http://www.christianapp.org/
All arrangements are being handled by Shalkop, Grace & Strunk Funeral Home, Inc. Spring City, PA.