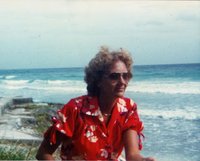 Ida Faith Guldin
Ida Faith R. (DiNardo) Guldin, 83, widow of Jack Guldin , passed away early Thursday morning, September 19, 2019 at Kadima Healthcare, South Coventry.
She was born in Barbados to the late Ruppert Peterkin and the late Dorris (Marshall) Peterkin. She was raised in Barbados, and resided in Oaks for most of her life. In her later years, she resided in Spring City as well. She was a member of the Ladies Auxillary of the Oaks Fire Company. She retired after years as a housekeeping supervisor at Parkhouse.
She was a loving mother to her children, Mona Knauer, wife of Lloyd Knauer of Mont Clare, Mario DiNardo, Jr., husband of Cheryl DiNardo of Spring City, Anthony "Tony" DiNardo husband of Elizabeth DiNardo of Morgantown, and Tina Mohrey, wife of Michael Mohrey of Oley. In addition she is survived by 10 grandchildren, and 17 great grandchildren, and 2 great great grandchildren. She is also survived by her step children, Brian Guldin, husband of Amy Guldin, Barry Guldin, husband of Melita Guldin, and 8 grandchildren. She is predeceased in death by her grandson, Cody Mohrey.
A Funeral Service will be held at 11:00 AM Tuesday September 24 in Otterbein United Methodist Church, 181 Walnut St., Mont Clare, PA 19453.
Visitation will be prior to the service from 10:00 AM to 11:00 AM Tuesday, September 24 at Otterbein United Methodist Church.
Burial will be immediately following in the St. Paul's Cemetery, Oaks, PA.
In lieu of flowers, memorial contributions can be made to The Otterbein United Methodist Church, 181 Walnut St., Mont Clare, PA 19453
Online condolences and memorial donations can be made at RStrunkfuneralhome.com. R. Strunk Funeral Home, 400 Main St., Phoenixville, PA is in charge of arrangements.