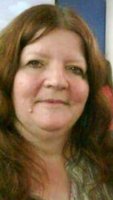 Bessie M Custard
Bessie M Custard, 69, Spring City
Bessie Custard, 69, widow of John Custard passed away Friday November 06, 2020 in The Phoenixville Hospital, Tower Health
She was born January 04, 1951 in Phoenixville to Shelton Duvall, Sr. and Madeline Patton. A graduate of Phoenixville High School, she lived in Phoenixville and Royersford her entire life. She had a love for native Americans, Elvis, helping people, but most of all, her children and family. She attended The First United Church of Christ in Spring City, and was a member of The Liberty Fire Company, Spring City.
She is survived by her children, Tami Jones (Donald Jones), Debra Baker (Ronald Baker, Sr. ), Bernard Robinson, Jonathan Jones, and Stephan Baker; sisters, Evelyn Gelormino and Annette Duvall; and brother Shelton Duvall, Jr.; grandchildren, Ronald (Angela), Ronisha, Steven, Noah, Chelsea, and Maura; great grandchildren, Eldriana and Anliegh; and several nieces and nephews. She is predeceased by her sister, Shelmar Custard, and her two grandchildren, Keith Baker and Kevin Baker.
A Funeral Service will be held at 11:00 AM Monday November 16 in Shalkop Grace & R. Strunk Funeral Home, 135 Bridge Street, Spring City, with The Rev Erick Kern officiating.
Visitation will be from 10:00 AM to 11:00 AM Monday, November 16 prior to the service at Shalkop Grace & R. Strunk Funeral Home.
Online condolences and memorial donations can be made at www.sgsfuneralhome.com. All arrangements are being handled by Shalkop, Grace & Strunk Funeral Home, Inc Spring City, PA.