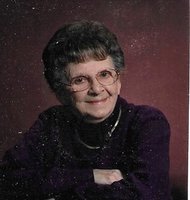 Margaret H. Shick
Margaret H. (Webster) Shick, 91, Phoenixville
Margaret Shick, 91, widow of the late Charles T. Shick passed away Thursday March 4, 2021 in the Phoenixville Hospital.
She was one of seven children, born December 15, 1929 in Spring City to the late Edgar Webster and the late Florence (Pennypacker) Webster. A 1947 Spring City High School Graduate, Margaret was a life long resident of the Spring City – Phoenixville Area. She worked for many years as a Secretary for Pottstown Paper and Supply. In her free time, she volunteered at Bethel United Methodist Church working in the kitchen for many activities, craft bazaars and loved to serve in women's events.
She is survived by her sister, Betty Jean Webster of Phoenixville and several nieces and nephews. Due to the current pandemic restrictions, the family has decided to have a private interment at Bethel United Methodist Church Cemetery, Wednesday, March 10, 2021. A memorial for friends and family will be at a later date. In lieu of flowers, donations can be made to Bethel United Methodist Church, Spring City, PA 19475.
Online condolences can be made at www.sgsfuneralhome.com. All arrangements are being handled by Shalkop, Grace & Strunk Funeral Home, Inc Spring City, PA.