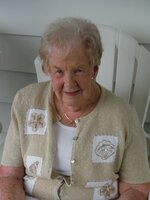 Dawn L. Sorber
Dawn Loreen Sorber, 92, Wilkes Barre
Dawn Sorber, 92, passed away Tuesday December 28, 2021 in the Sanatoga Center.
She was born in Wilkes Barre to the late Lyndon G. and the late Esther (Lewis) Sorber. She was predeceased by her brother, Lyndon D. Sorber
She leaves behind her nephew, Michael Sorber; niece, Michelle Vining and sister-in-law, Carol Sorber.
All arrangements are Private.
Online condolences can be made at www.sgsfuneralhome.com. All arrangements are being handled by Shalkop, Grace & Strunk Funeral Home, Inc Spring City, PA.