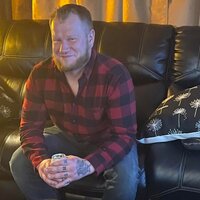 Gavin Keen
Gavin Keen, 35,
B. Gavin Keen, 35, passed away Monday December 27 at home. Affectionately known as Gavin his entire life, he was born October 18, 1986 in West Chester. A graduate of Owen J. Roberts High School, Gavin grew up playing baseball as Left and right handed pitcher, received many opportunities to play ball on a travel team and went to Florida and played on the Spring Training fields. Gavin enjoyed cooking, refinishing furniture and fishing, it didn't matter what type, from deep sea fishing to trout fishing. The water brought him solace.
He will be remembered for his kind heart and giving spirit. If he could help you he would. He was well loved by anyone he worked with.
Gavin leaves behind his parents: Catherine Nold Urner and Lee Urner of Spring City, PA, biological father: Brian Keen; a sister, Paula Nadine Keen, sister's Partner Mark Atkins; nephews, Baylie Powell, Dawson Keen and Cousin's Brandon Swanson, Steph Swanson, half- sister Laurel Keen, great aunts and uncles, second cousins and girlfriend: Erika Rosa
A memorial service will be held Wednesday 11:00 AM January 5, 2022 at Shalkop, Grace & Strunk Funeral Home, 135 Bridge Street, Spring City, PA 19475. Friends may visit with the family from 9:30 – 11:00 AM.
Online condolences can be made at www.sgsfuneralhome.com. All arrangements are being handled by Shalkop, Grace & Strunk Funeral Home, Inc Spring City, PA.