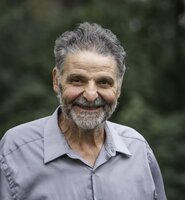 Ronald J. DeStefano
Ronald Joseph DeStefano, 67, Pottstown PA
Ronald J. DeStefano, 67, loving husband of Donna (Daywalt) DeStefano passed away peacefully at home, Thursday January 13, 2022.
He was born September 28, 1954 in Bridgeport to the late Salvatore and Theresa (Biscotti) DeStefano.
Ron graduated from Upper Merion and then attended Salisbury University. He retired from the Limerick Generating Power Plant after 32 years of service. He went on to open his own Insurance Company: Ron DeStefano Agency in Spring City. Ron's family was at the forefront of his life. He was devoted to his wife of 43 years, walking side-by-side through life. As his five children were growing, he would frequently coach softball and basketball to share in their interests. He also volunteered with the Saint Aloysius youth group. He was a member of The Bridgeport Elks, The Knights of Columbus, and The Spring City Area Business Association. Ron was an avid golfer.
Ron was very active in Saint Aloysius Catholic Church and assisted in many church ministries over the years. Ron and Donna held the position of responsibles for a community of the Neocatechumenal Way. Ron served with zeal as a catechist to evangelize to many. Ron was committed to the March for Life, participating regardless of the weather or his health condition. Ron was also a sponsor for several children through Unbound (formerly CFCA).
Ron leaves behind his wife, Donna, and five children: Marie Langevin (Dan) Charlotte NC, Stacy Landes (Tim) Birdsboro PA, Joe DeStefano Desert Hot Springs CA, Deanna DeStefano (Michael DiSandro) Audubon PA and Rachel DeStefano (Kevin Howard) Pottstown PA. Eight Grandchildren: Laila, Ella, Sophia, Romana, Evelyn, Dominic, Charlotte and Eden. Siblings: Elaine Horvatch (Frank), Sally Tornetta (the late John); David DeStefano (Kathy), Maureen DeStefano (Mary Morrison) Jimmy DeStefano (Patrice), Brenda Shepherd (Mark) and Paul DeStefano (Lisa). Preceded in death is his sister Donna Marie DeStefano.
A public visitation will be held on Saturday, January 22, 2022 from 10:00 – 11:00 AM in the Parish Gathering Center at St. Aloysius RC Church, 223 Beech Street, Pottstown, PA followed by a Funeral Mass that will begin at 11:00 AM. Burial will be immediately following in the new St. Aloysius Catholic Cemetery. In lieu of flowers, all donations can be made to St. Aloysius School 844 N Keim Street, Pottstown, PA 19465.
Online condolences and a link for memorial donations can be made at www.sgsfuneralhome.com. All arrangements are being handled by Shalkop, Grace & Strunk Funeral Home, Inc. Spring City, PA.