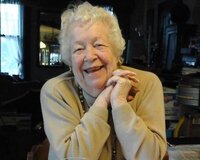 Paula Ann Wilby
Paula Ann Wilby, age 92, wife of the late Theodore S. Wilby Sr. of Zeiglersville died on Friday in the Sanatoga Center Nursing Home.

Paula was born in Wheeling West Virginia to the late Ruth and Paul Brown. She resided most of her life in Schwenksville and Zieglersville, Pennsylvania. Paula "Pudgy" and husband "Crax" owned and operated "The Old Mill Inn' in Schwenksville, Pa through out the 1950s and early 60s. Famous in it's day as a favorite watering hole for many WWII and Korean War Veterans. She was later employed for many years at the Reed Dallas Insurance Agency until her retirement.
Paula leaves behind a son: Theodore S. Wilby Jr., 3 grandchildren and 4 great grandchildren . She is predeceased by a son: Eric Paul Wilby Sr. and 2 sisters and 2 brothers.

Relatives and friends are invited to attend a graveside funeral service on Wednesday February 9, 2022 at 1 PM at the Schwenksville Cemetery 715 N. Limerick Road, Schwenksville PA 19473.

The Shalkop Grace & Strunk Funeral Home is handling arrangements. Online condolences can be made at www.sgsfuneralhome.com