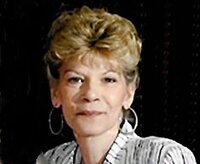 Tracy L. Plummer
Tracy L. (Cornelison) Plummer, 60, wife of Douglas Plummer, Sr., of Phoenixville passed away at home surrounded by her loving family on Tuesday, August 16, 2022.
Born on November 8, 1961, in Bloomsburg, PA, she was the daughter of David and Sandra (Graham) Cornelison.
Her parents and 3 siblings moved to the area and settled in Oaks, PA where she spent most of her childhood and attended Spring-Ford High School. She met the love of her life, Doug and they were married for 42 years and had two children: a daughter, Melissa and a son, Douglas Jr.
Tracy was a loving mother and will be remembered for her strength and the love she had for her family. In addition to being Tom Brady's biggest fan, Tracy had a love of football and found great enjoyment in cooking for friends and family. Combining two passions: cooking & family, she shined as a waitress at a local spot, Dellaquila's.
In addition to her adoring husband, Tracy is survived by her daughter: Melissa, wife of BJ Shanaman of Royersford; son, Douglas Jr. of Phoenixville; her parents, David & Sandra Cornelison of Pottstown; her two brothers: David Cornelison husband of Brenda (Smith) of Pottstown, Jason Cornelison husband of Debbie (Smoyer) of Royersford, her sister,
Laray Cornelison companion of Joe Bono of Pottstown, 2 grandchildren: Emma and Nicholas Shanaman and several cousins, nieces, and nephews.
Friends and family may attend her Visitation on Tuesday, August 23 at R. Strunk Funeral Home located at 400 Main Street in Phoenixville from 10:00 - 11:00AM. with her Memorial Service beginning at 11:00AM. Family has requested in lieu of flowers, memorials in Tracy's name be made to the American Cancer Society. All arrangements are being handled by R. Strunk Funeral Home of Phoenixville, Pennsylvania.