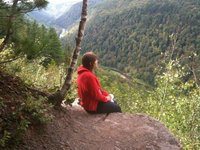 Brittany Marie Kunkle
Brittany Kunkle, 26, died Wednesday, September 12, 2018 in her home in Honey Brook.
She was born in Phoenixville to Mark Kunkle and Darlene DeCarlo.
Brittany was a 2009 graduate of Spring Ford High School.
In addition to her mother, Darlene DeCarlo, wife of Scott Harrison, and her father Mark Kunkle, she is survived by her son, Nico Carty, and her sister Cody and brothers, Brook, Taylor, Brandon, Justin, and Shawn
All funeral arrangements will be held privately.