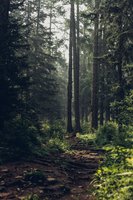 Brian Burke
Brian John Burke, 51, of Pottstown passed away suddenly on Sunday Feb 10. He was the beloved husband of "Clarice", aka Michelle Douglass Burke. Brian grew up in West Chester.
He attended West Chester Christian School and graduated from the King's College in New York in 1990. Brian was currently employed with Asplundh and a member of the International Brotherhood of Electrical Workers.
He is survived along with his wife by his parents John Joseph Burke and Linda Marie Canup Burke; sister Elizabeth Ann Burke Peterson (Derron Peterson); brothers Michael Scott Burke (Jeremy Harwell) and James Peter Burke (Jennifer Mclean Burke); lastly his beloved dog and best friend Blu. Brian was predeceased by his brother John Timothy Burke.
Friends and family are invited to attend a celebration of his life on Friday, February 15, at 11:30 AM, at the Shalkop Grace & Strunk Funeral Home, 135 Bridge St. Spring City, PA 19475 with the Rev. Jim Bracelin officiating. Visitation will be held at the funeral home on Friday, from 10 to 11:30 AM.
In lieu of flowers, memorial contributions can be made to Montgomery County SPCA, 19 E. Ridge Pike, Conshohocken, PA 19428-0222, or www.montgomerycountyspca.org/page/howyoucanhelp.