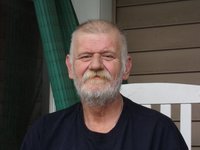 Arnold Rose
Arnold Rose, 62, Spring City
Arnold Rose, 62, died Thursday February 21, 2019 unexpectedly at home.
He was born in Phoenixville. One of eight children, Arnold spent most of his life if the Spring Ford area. He enjoyed working customer service as a clerk for Wawa and retired from Turkey Hill. Arnold had a love for trains and enjoyed the outdoors and fishing. He served the community as a Life Member of the Liberty Steam Engine Fire Company No. 1 as an Engineer and a Fire Police Captain.
Arnold leaves behind siblings: Francis, Michael and Michelle Rose and Mary Wallace and several nieces and nephews, and great nieces and nephews.
A memorial service will be held at noon Saturday, March 2, 2019 in Shalkop Grace & Strunk Funeral Home & Cremation Services, Inc., 135 Bridge Street, Spring City.
Visitation will be from 11:00 - 12:00 PM Saturday in the funeral home. Immediate friends and family are welcome to join the family for a reception that will be held in the banquet room at the Liberty Fire House immediately following the service. All arrangements are being handled by the Shalkop, Grace & Strunk Funeral home. Online condolences can be made at www.sgsfuneralhome.com. In lieu of flowers, donations to offset the funeral expenses can be sent to the funeral home or placed in the donation bin at the Turkey Hill 2 East Bridge Street, Spring City, PA.