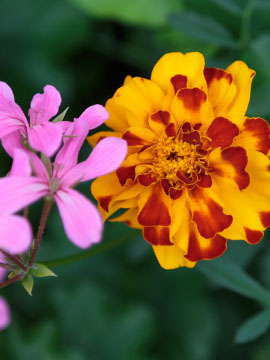 Obituary of Shirley M. Worsnup
Shirley M Worsnup, 87, Boyertown, formally of Spring City
Shirley M (Jeffers) Worsnup, 87, widow of Phillip H. Worsnup, Jr., formally of Spring City, died Sunday, July 22, 2018 in Seasons Hospice.
She was born in Phoenixville to the late Paul C. and the late Marie (Favinger) Jeffers.
Shirley went to East Pikeland Elementary School and Phoenixville High School. She loved gardening. Hostas were her favorite, Shirley rode horses as a young person, she loved animals, especially cats. Her gentle and quite spirit will be missed. She loved her family, She took joy in raising her six children.
Shirley leaves behind her children: Phillip Paul Worsnup, Karen Marie Krout, Barbara Ann Frick, (husband, Joseph), Robert Wayne Worsnup and Randy Harold Worsnup. Seven grandchildren and four great grandchildren. She is predeceased by her son Richard Scott and sister, Paula Clemens.
A funeral service will be held at 11:00 am Friday, July 27 in Shalkop Grace & Strunk Funeral Home & Cremation Services, Inc., 135 Bridge Street, Spring City. .
Visitation will be from 10 AM-11 AM Friday in the funeral home, burial will be immediately following in Zion Lutheran Cemetery in Spring City.