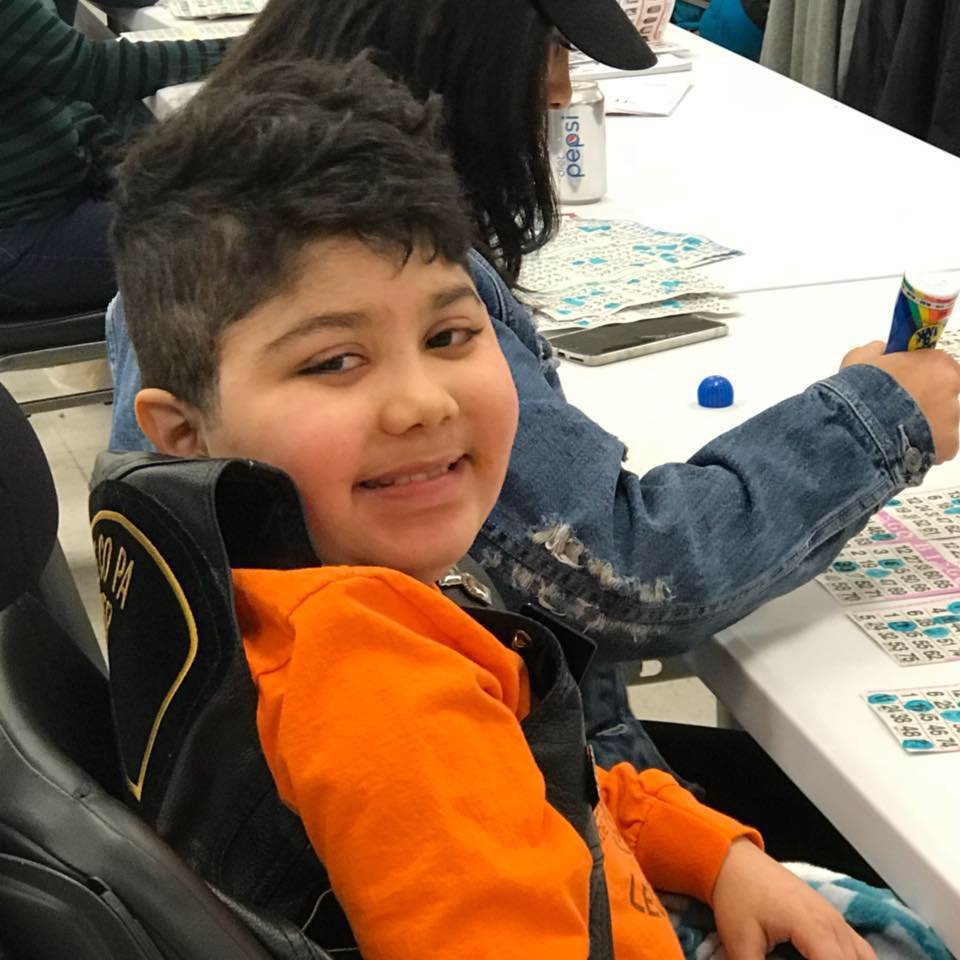 Obituary of Lorden Kidon
Lorden "LJ" Kidon, 14, Phoenixville
Lorden Kidon, 14, was called home to the Lord, Tuesday, March 26, 2019 in the Phoenixville Hospital after complications from Duchenne's Muscular Dystrophy. The son of Erica Kidon, LJ was born April 7, 2004 in Pottstown, PA. A 9th grader at the Phoenixville Area High School, LJ attended Phoenixville Area School District since kindergarten and loved his teachers and classmates. He was an ambassador for the Muscular Dystrophy Association (MDA) and a member of the Bucks County HOG chapter for Harley Davidsons.
LJ was known for his smile and putting a smile on other people's faces. He loved to sing, dance, play with his dog, hang out with his cousins, play XBOX and the simple things like wearing his pajamas.
Left behind is his adoring family: Mother: Erica Kidnon, Sister: Justyce Hueber wife of Corey Hueber, Grandparents: Ruth Rubright, Charles Kidon, Bruce and Tina Mills, LJ's aide and bestfriend: Dave Cain, and faithful dog, Peanut.
A memorial service will be held at 2:00 pm Saturday, March 30, 2019 in the Phoenixville Area High School, 1200 Gay Street, Phoenixville.
Visitation will be from 8:30AM - 11:30 AM Saturday in the R. Strunk Funeral Home, 400 Main Street, Phoenixville, PA. Entombment will be immediately following the viewing at 12:15PM Saturday, March 30 2019 at the Limerick Garden Of Memories in Limerick, PA.
In lieu of flowers donations in Lorden "LJ" Kidon's honor can be made to:
CHOP, The Children's Hospital of Philadelphia Foundation Cardiology Unit
P.O. Box 781352
Philadelphia, PA 19178-1352
https://www.chop.edu/giving/get-involved/how-make-gift
or
MDA – Philadelphia
600 Reed Road #104
Broomall, PA19008
https://secure2.convio.net/mda/site/Donation2?df_id=9178&mfc_pref=T&9178.donation=form1&_ga=2.222454491.1707164978.1553708171-1437540453.1553708171
All arrangements are being handled by the R. Strunk Funeral Home, Phoenixville PA, Online condolences can be made at www.rstrunkfuneralhome.com