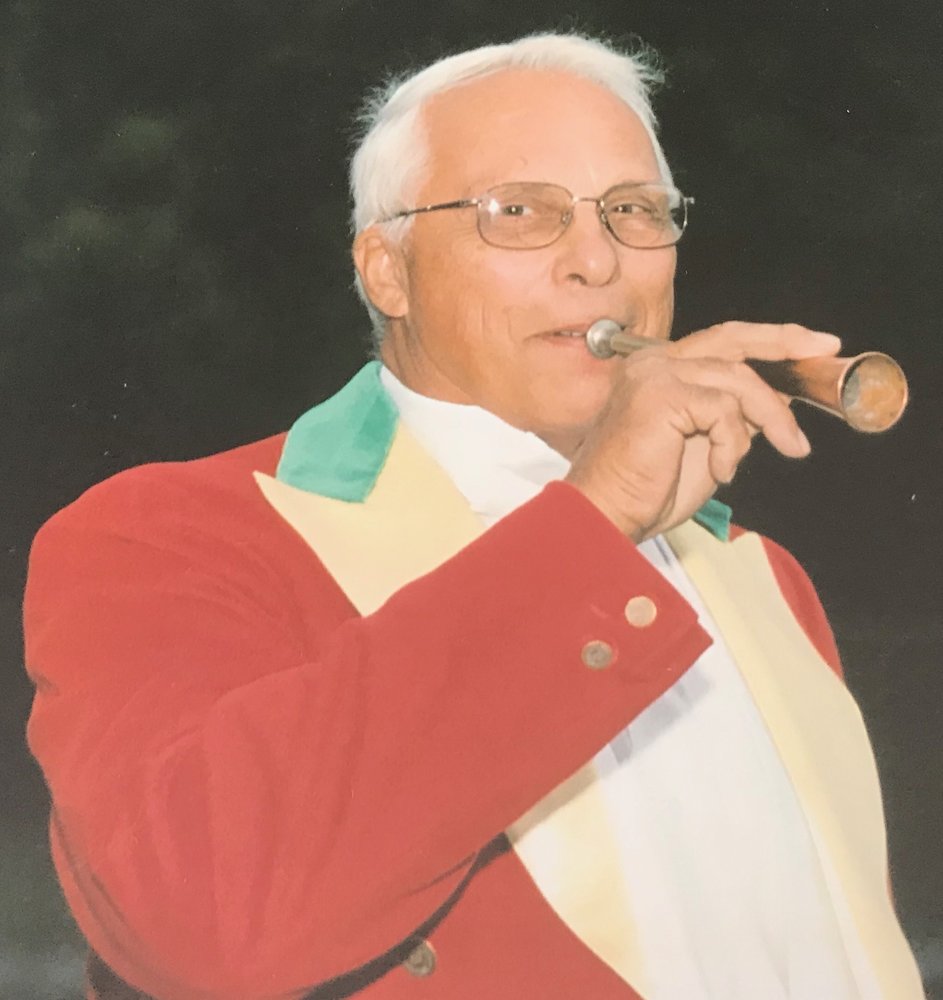 Obituary of Dr. H. L. Todd Addis, VMD
Dr. H. L. Todd Addis, VMD
January 3, 1934 - July 24, 2019
Dr. Todd Addis VMD, known as "Doc," died suddenly on July 24, 2019 at his home, Fox Hill in Elverson PA, surrounded by family. He was 85. Survived by his wife of 63 years, Hampton Addis, and children Todd, Ann, Beth, and grandchildren, Jennifer, Hampton, Bennett, Elida, Kemper and Mason.
Doc was born in Norristown, PA. He began riding horses and foxhunting at the age of 6. His foxhunting mentors were his father, Clarkson Addis Sr. and Albert Crossan. He was a graduate of Collegeville-Trappe High school, Ursinus College, and University of Pennsylvania School of Veterinary Medicine, VMD, class of '59. Doc served in the Army Veterinary Corps '59-'61, stationed at Walter Reed Annex Forest Glenn where he treated dogs, cats and monkeys. He was a small and large animal veterinarian and gifted surgeon for 30 years in Lancaster, Berks, and Chester Counties including many Amish and Mennonite communities.
Doc was the master and huntsman of Warwick Village Hounds and a advocate for the Penn-Marydel Hound, generously extending the Penn-Marydel bloodlines to many hunts.
He was co-founder of the Friends of the Penn-Marydel Hound, co-founder of the Chester County Foxhunters Association, founding director of Green Valley and a member of the Lions Club of Elverson, Natural Land Trust, French and Pickering, and the Pennsylvania Fox and Coyote Association. He appeared on Chester County Day displaying his pack of Penn-Marydel Hounds.
Doc also enjoyed renovation projects where he displayed his artistic carpentry skills. He also spent time writing letters, articles and two books: A Backward Glance, his memoirs and Our Penn-Marydel Hound, A Historical Anthology. Doc's pride and joy was watching his 3 children hunt Penn-Marydel Hounds and his 6 grandchildren becoming foxhunters.
The visitation will be at 10am and the memorial service at 11am Saturday, August 3, 2019 at Old Saint Mary's Church (161 Warwick Road, Elverson, PA) with a reception following at Fox Hill. All arrangements are being handled by the Shalkop, Grace & Strunk funeral home. Online condolences can be made at www.sgsfuneralhome.com
In lieu of flowers, please make a donation to the Friends of the Penn-Marydel. C/O Deborah McKechnie, 2061 Miller Rd Chester Springs, PA 19425.
To send flowers to the family of Dr. H. L. Todd Addis, VMD, please visit Tribute Store
Visitation prior to the service
10:00 am - 11:00 am
Saturday, August 3, 2019
Old Saint Mary's Episcopal Church
161 Warwick Road
Elverson, Pennsylvania, United States
215-431-6939
Memorial Service
11:00 am - 12:00 pm
Saturday, August 3, 2019
St. Mary's Episcopal Church
161 Warwick Road
Elverson, Pennsylvania, United States
215-431-6939