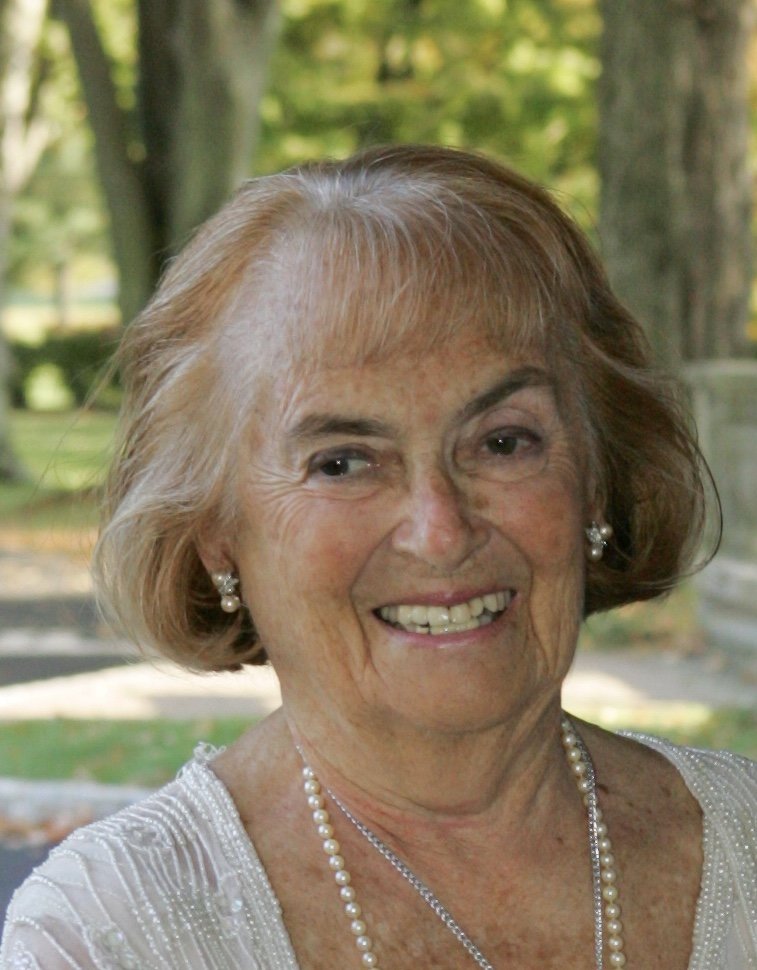 Obituary of Ellen Heineman Dixon
Please share a memory of Ellen to include in a keepsake book for family and friends.
In Loving Memory of Ellen Heineman Dixon
May 29, 1929 - February 5, 2021
Kimberton, Pennsylvania – Age 91
Loving Wife, Mother, Grandmother, Sister, Aunt, Friend
Ellen Dixon, widow of the late Patrick ("Pat") Dixon (1910-1989), passed away peacefully at her home, Cloverleaf Farm (est. 1970) on Friday, February 5, 2021.
Ellen is survived by her three loving children, Patrick ("Paddy") Dixon, III of Kimberton, Michael Dixon (Elizabeth Maggitti) of Malvern, Trinity Azul Dixon (Tom Kolimago) of Wynnewood and her beloved grandchildren Julia, Audrey, Jasper and Devlin. She is remembered lovingly by her numerous relatives and friends including her niece, Sally Heineman (Helen Venesky) and nephew, Samuel Heineman IV.
Born in Columbia, PA, daughter of the late Samuel Heineman, Jr. and the late Helen Ware Heineman, Ellen lived most of her adult life in the Kimberton area. After graduating from Grier College Preparatory Boarding School for Girls, where her love of horses began, she then attended Syracuse University and eventually earned her bachelor's degree in Spanish from the University of Pennsylvania. She was a believer in education and was always interested in learning and teaching others. She took great interest in people and always enjoyed talking with them and, more importantly, listening intently to what they had to say. To the end, she was as sharp as a tack, expressed her opinions, and always thoughtful, patient and compassionate.
Ellen and her devoted husband Patrick traveled together for decades throughout the United States. He was a renowned horseman and World Class Hall of Fame Show Jumper. She was always by his side and proud of him for his many achievements, titles, and championships. After settling down at Cloverleaf, they built a life for their children, black Labrador retrievers and their horses. They attended horse shows and enjoyed traditions such as the Blessing of the Hounds fox hunting events and, most of all, shared their equestrian passion with others by giving riding and jumping lessons on their farm. The barn was the gathering place, bustling with activity and amusement. Through the years, Cloverleaf was always alive with children and friends and known to many as "Mrs. D", she cherished her role as a second mother to many of them.
Family was very important in Ellen's life. She simply adored her children and grandchildren. An amazing baker, she loved making desserts of all kinds - birthday cakes, brownies, fudge, cheesecakes, Christmas cookies and anything chocolate. She would bring a treat wherever she would go and always serve them on one of her husband's many silver platter trophies. She thoroughly enjoyed cooking for her family and friends spending endless hours in the kitchen making all their favorite meals, including her famous liver pate and potato salad. She never went anywhere empty handed.
Ellen followed in her mother's footsteps and had an affinity for children's clothing. They worked together at Helen Ware, the children's boutique her mother owned in the Paoli Shopping Center. Like her mother, she spent a lot of time knitting, her favorite hobby, which recently ended after countless years due to the deterioration of her eyesight. She would always be creating sweaters, hats, and scarves with intricate patterns. She knew every pattern and its name. There was not a pattern she could not complete. She would pick special buttons for each garment and spend time gathering the perfect colors and types of yarn for her creations. You would always see her wearing something blue, her absolute favorite color (and the only color if she had her way) and always wearing a sweater she or her mother made. She had an affinity for classical music, the beach and loved giraffes. She was an avid fan of the Philadelphia Phillies and Sixers and watched nearly every game. A member of the Phoenixville YMCA, she spent countless days with her children during their younger years and continued being active with regular exercising and daily swimming routine. She would often say "you have to keep moving!"
It was also very important to Ellen to stay connected with family and friends, always including the family in Claremorris, County Mayo, Ireland. She was forever interacting with everyone on the telephone, keeping her loved ones up to date and telling stories of her experiences while listening to others about theirs. She liked to write thoughtful cards and letters, especially her annual Christmas letter which was a treasure and something everyone looked forward to receiving. Ellen was so special and a wonderful woman who will be dearly missed by all who knew and loved her. Her love for us will remain forever etched in our memories and in our hearts.
To express condolences, celebrate memories on the tribute wall, sign the guestbook, and view her memorial picture video please visit her tribute page: https://rstrunkfuneralhome.com/tribute/details/2464/Ellen-Dixon/obituary.html#tribute-start
In lieu of flowers, memorial donations can be made in Memory of Ellen Dixon to the American Macular Degeneration Foundation (www.macular.org).
Family, friends, and all those whose lives Ellen touched along the way are invited to a visitation which will be at a later date at the R. Strunk Funeral Home, 400 Main Street, Phoenixville, PA. A private service for the family will follow the visitation. Her ashes will be interred next to her husband and mother at Philadelphia Memorial Park, 124 Phoenixville Pike, Frazer, PA.