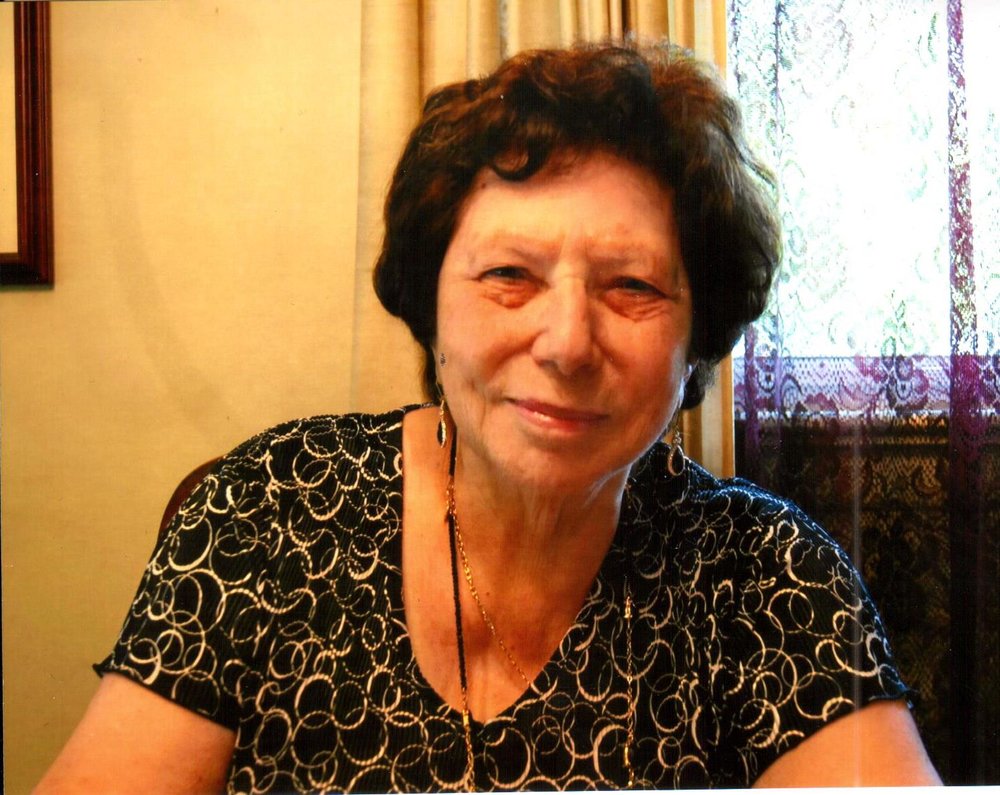 Obituary of Gabriella Lucia Amoroso
Gabriella Lucia "Lucy" Amoroso,86, Royersford
Gabriella Lucia "Lucy" (DiPrinzio) Amoroso, age 86, of Royersford, PA, beloved wife of the late Pietro "Nick" Amoroso, died peacefully surrounded by her family on Saturday, February 3, 2018 and was reunited with "the love of her life, Nick."
Gabriella was born in Guardiagrele, Italy Condrada San Biase Province of Chieti. She was the daughter to the late Alpinolo and Pierina (DiPrinzio) DiPrinzio.
Gabriella was raised in Italy where she met and married her childhood sweetheart and then moved to the United States. Gabriella and Nick were happily married for sixty-four years. They lived most of their married life in Pottstown and Royersford.
After Gabriella came to the United States, she worked at Gruber Knitting Mill for many years until 1962, at which time they owned and operated "Nick and Lucy's Café" in Pottstown, until their retirement in 2004. Gabriella "Lucy" was well known for her famous hoagie and meatball sandwiches.
Gabriella was a faithful member of St. Thomas More Parish in North Coventry. She was a hardworking woman all of her life. She was a devoted wife, as well as a loving, devoted, and nurturing mother and grandmother to her children and grandchildren. Gabriella was never too busy to offer a lending hand to those in need. She was hospitable to anyone who entered her home, and no one would ever left hungry as she enjoyed cooking amazing meals and sharing them. She was known for her genuine, sweet, gentle, and kind demeanor to all who knew her.
She was the loving mother of three daughters: Concetta Louise Ludwig, wife of Greg of Lower Pottsgrove, Mary Jane Yost, wife of Bob of North Coventry, and Tina Boyle, wife of Bernie of Blandon; the loving grandmother of: Bobby Yost, Carlie Ludwig, Marc Ludwig, Alec Boyle, Connor Boyle and Brandon Boyle. Other survivors include her sister Argia Elisii and her brother Nicola DiPrinzio and sister-in-laws: Theresa DiPrinzio, Philomena Rorabaugh, and Sarfina DiPrinzio. She is pre-deceased by siblings: Giacinta, Ines, Frederico, Giuseppe, and Michele. Gabriella is survived by many nieces and nephews. She will be truly missed by all of her family.
Relatives and friends are invited to attend her funeral mass on Saturday, 2/10/18 at 11am at the St. Thomas More Parish 2101 Pottstown Pike, Pottstown PA 19465. The Rev. Edward E. Brady will officiate. Entombment will follow in the Limerick Garden of Memories, her viewing will be held Friday evening from 6-8:30pm at the Shalkop Grace & Strunk Funeral Home Bridge and Church Streets, Spring City PA and on Saturday from 10-11am at the Church.
In lieu of flowers memorial gifts may be made in her memory to the St. Thomas More Parish to the above address or the Dementia Society of America PO Box 600 Doylestown PA 18901 or www.demtiasociety.org, on line tributes and obituary can be viewed at www.sgsfuneralhome.com Shalkop Grace&Strunk is handling arrangements.