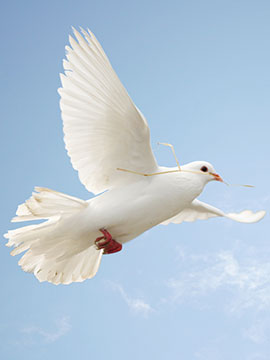 Obituary of Cecil C. Wagner
Cecil C. Wagner, 78, husband of the late Nancy (Jarrett) Wagner, passed away Friday, May 25, 2018.
He was one of 15 children born in Coopers, West Virginia to the late Stacy Wagner and the late Annalou (Wise) Wagner.
Cecil has lived in Royersford most of his life. He was a long distance truck driver for National Rolling Mills for 29 years until his retirement. He enjoyed traveling, fishing and spending time on his patio at home with family and friends.
He is survived by his daughter, Tracey, wife of Steve Offill, his daughter-in-law Monica Wagner, four grandchildren, Courtney Schmoltze (Garry), Andrew Wagner, Josh Offill (Jessica), and Kate Offill, one great grandson, Roman Craig Schmoltze. Also surviving 4 siblings James, Johnny, C.T., Joyce and many nieces and nephews. He is predeceased by his son, Craig Wagner (Monica) and wife Nancy Wagner. They celebrated 58 years of marriage in January before Nancy passed away.
Friends and family are invited to attend his funeral service at The Shalkop Grace & Strunk Funeral Home, 135 Bridge St., Spring City, PA on Friday, June 8, at 11:00 AM, with Pastor Kendall Harris of Limerick Chapel officiating. Visitation will be held on Thursday, June 7, at the funeral home from 6:00 to 7:30 PM, and again on Friday from 10:00 AM to 11:00 AM. Interment will be held at The Philadelphia Memorial Park, Frazer, PA
In lieu of flowers, memorial contributions can be made to The Limerick Chapel, 378 W. Ridge Pike, Limerick, PA 19468. The contributions will be used for the children's ministry.
Online tributes can be made at www.sgsfuneralhome.com. Shalkop Grace & Strunk Funeral Home, Spring City, is in charge of arrangements.