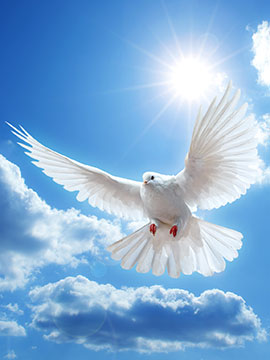 Obituary of John H. Abel
John Harvey Abel, 75, passed away on Tuesday, November 6, 2018 at Phoenixville Hospital in Pennsylvania.
John was born on September 20, 1943 in Fredericksburg, VA to Clifton and Frankie Mountjoy Abel. He served in the Air Force and was a painter during his working years.
John enjoyed playing the harmonica when his musically-talented family gathered together. They could always be found jamming on the front porch. He was known to many as Bobby, a name he acquired as an infant when his brother William's attempt to call him "baby" came out as Bobby.
He was the youngest of 13 children. He was preceded in death by 7 brothers – Virgil (Teeny), Everett (Buzz), Elmer (Dick), Delmer (Boo), James (Ding), Willard (Dawfus) and William (Nuddie) and 5 sisters, Ruby (Sis), Hazel (Connie), Mary (Nin) and Joyce (Puddin) and Betty.
He is survived by two sons, Scott and Mike and a daughter Sandy. He was predeceased by a son, Thomas. He is also survived by many nieces and nephews who miss this generation of loved family.
His funeral service will be held at Washington Crossing National Cemetery, 830 Highland Road, Newtown, PA 18940 on Thursday, November 15, 2018 at 2:30 PM with military honors.
To send flowers to the family of John Abel, please visit Tribute Store